By far the most common, and yet still the most effective home security system is a wireless burglar alarm.
The idea of a home burglar alarm is to simply try and deter a potential burglary occurring at your house, and to an extent, it works a treat.  After all, if your house is alarmed and another up the road isn't then your home is less of a target to burglars.
Preventing Intruders with a Wireless Burglar Alarm System
At Safe Simple Secure we don't believe in using scare tactics to sell our services, but the following is fact.
A successful break-in to a house can and usually does have a devastating effect on the people living there; the invasion of privacy and a loss of valuable, often irreplaceable items.
Remember a would-be burglar doesn't care about the things that are special to you.
Installation of a Wireless Burglar Alarm
The installation of home wireless burglar alarm systems, which comply with the relevant British and European Standards, remains our core business. We pride ourselves in installing equipment that is made to a high standard, reliable and cost-effective. As we are approved installers of the Security Systems & Alarms Inspection Board (SSAIB), we must install equipment which conforms to the latest British and European standards.
We design and install a variety of alarm and security systems, according to the needs of your home. We are happy to advise you as to which system would be best for you. All our home burglar alarm systems are scalable and adaptable, and we will design each system to accommodate your security needs and advise you on the areas of your home that we feel to be most at risk.
We can provide 24/7 protection through a home monitored system, or through an app on your smartphone where you can manage, set and view your system.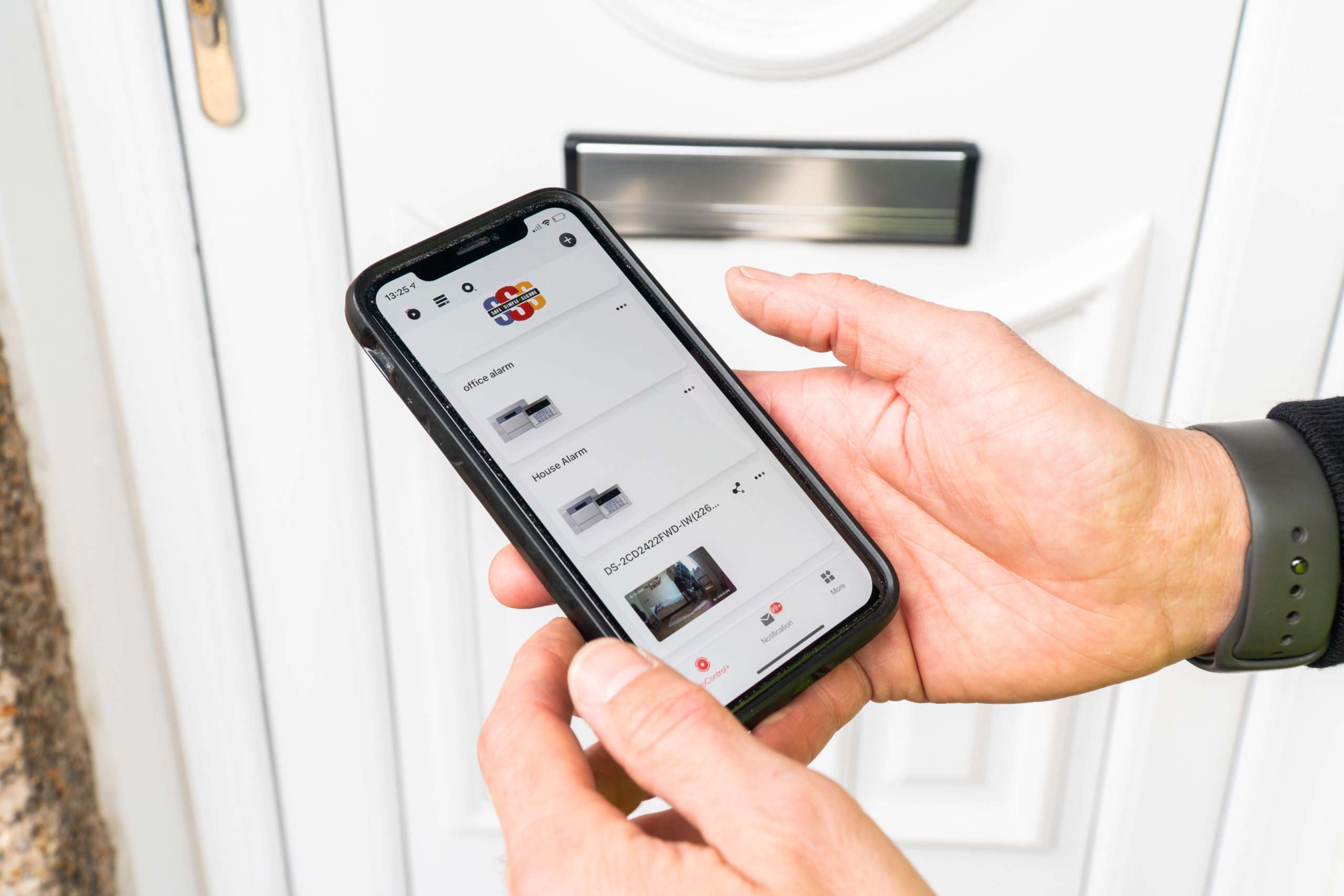 If you have questions regarding our wireless burglar alarm system, you can check out our frequently-asked questions section or our troubleshooting guide to see if we have answered your question. If you cannot find the answer to your questions, please feel free to get in contact with us and we would be happy to assist you.