CCTV systems are increasingly incorporated in commercial security systems, staff surveillance, anti-theft surveillance and access control systems. It is through the use of CCTV system that businesses in Edinburgh and across Scotland are provided with a visible and effective deterrent.
Through incorporating CCTV system, you can create a safer environment for your employees and your customers. You have the ability to monitor your sales floor, till or business premises whilst providing a deterrent against theft, violence and vandalism. With the presence of a CCTV security system for your business, you can provide evidence in the event of prosecution by police, or in the event of supporting an insurance claim.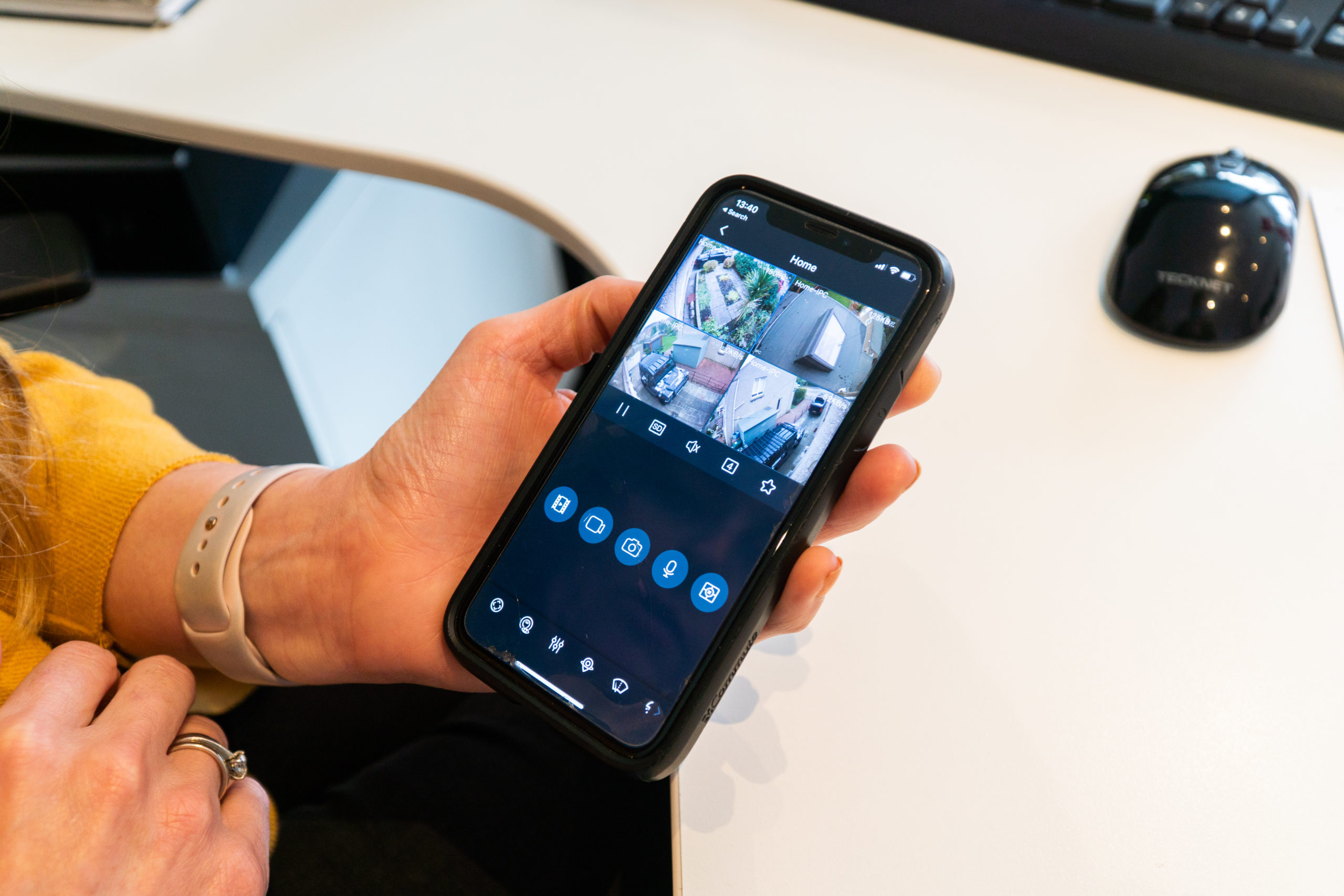 At Safe Simple Secure, we offer a wide range of CCTV systems for your business' security. Our digital CCTV systems offer non-stop recording which is then saved to hard drives. Each of our CCTV systems provides higher quality imaging with the additional option of a 24-hour commercial remote monitoring service when linked to an alarm monitoring centre. The viewing of these images is easily accessible from anywhere in the world via the Internet.
Whatever your businesses circumstances, Safe Simple Secure can design, supply and install a CCTV system that can protect your businesses valuable possessions.  The key benefits include;
The installation of high profile CCTV system and signage provides a great deterrent against burglary and trespassers to your business – reducing crime significantly
Continuous recording – a standalone CCTV system records continuously allowing you to look back in time if an incident occurs.  If the unfortunate happens and an incident occurs, a security camera system provides acceptable evidence in the prosecution by the police and in the support of insurance claims
Night vision – through Infrared technology the system records day and night
View your images 24/7 – We can install the CCTV system to be viewed on your Ipad, Smart phone, laptop or PC giving you peace of mind when you are away from home you can access it anywhere at anytime
12 months warranty – Peace of mind with all our installations with a 12 month parts and labour warranty
Specifically Designed – We provide a free non obligation site survey of your business to understand your needs and concerns, with our wide range of CCTV systems available we will tailor make your system to your requirements and ensure all vulnerable areas of your home are protected
Tailored Solutions – There is a large variety of options available, we predominantly install Turret cameras but we can also install PTZ (pan, tilt & zoom) cameras, Covert cameras, Bullet cameras, Parking solution systems and 24 full colour systems.  The quality of images can also be upgraded depending on your requirements and trip wire notifications can be set up to alert you when someone enters your premises
CCTV Monitoring – Your CCTV system can be connected to a remote monitoring station via the internet. Your premises can be watched 24/7 or at specific times and in the event of an activation the monitoring station react immediately.  This is a pro active solution, to stopping an incident before it happens
Regardless of your circumstances, we can design, supply and install your own CCTV security system to suit the requirements of you and your business. For further information, contact Safe Simple Secure  today for a free site survey.
If you are recording images outside of your property this then falls under data protection regulations, please be aware of your legal responsibilities.  Further information can be found on the Information Commissioners Office –  https://ico.org.uk/your-data-matters/domestic-cctv-systems-guidance-for-people-using-cctv/