Why do businesses use CCTV?
As a business owner or manager, you want to protect your property, staff and assets to the best of your ability. You also want your staff and customers to feel safe at all times.  Security cameras can help achieve these goals.
Advantages of CCTV in the Workplace
Crime Deterrent
Installing some security cameras cannot guarantee that your business will be free from all crime, however, it is a great deterrent. Criminals do not want to get caught so if they see a CCTV camera, they are more likely to move on elsewhere.
It can also prove a useful deterrent for inconvenient crime such as your walls and fences being graffitied.
Another benefit found by businesses is that it can prevent illegal activities outside your building. It is highly unlikely that someone will deal drugs by your camera.  This can also make your premises feel safer for customers to enter.
Collecting Evidence
The cameras may only reduce the chance of crime at your business but they will increase the chance of someone getting caught and found guilty at court as your recordings can be counted as evidence.
CCTV recordings are also usual evidence to hand to your insurance company to back up your claim. Or if for example, a member of staff is claiming they had an accident at work but you can show at the date and time of the claim they are working.
Insurance Costs
Some insurance companies will reduce your insurance premium if you have adequate security such as a CCTV system.
Monitoring Activities & Processes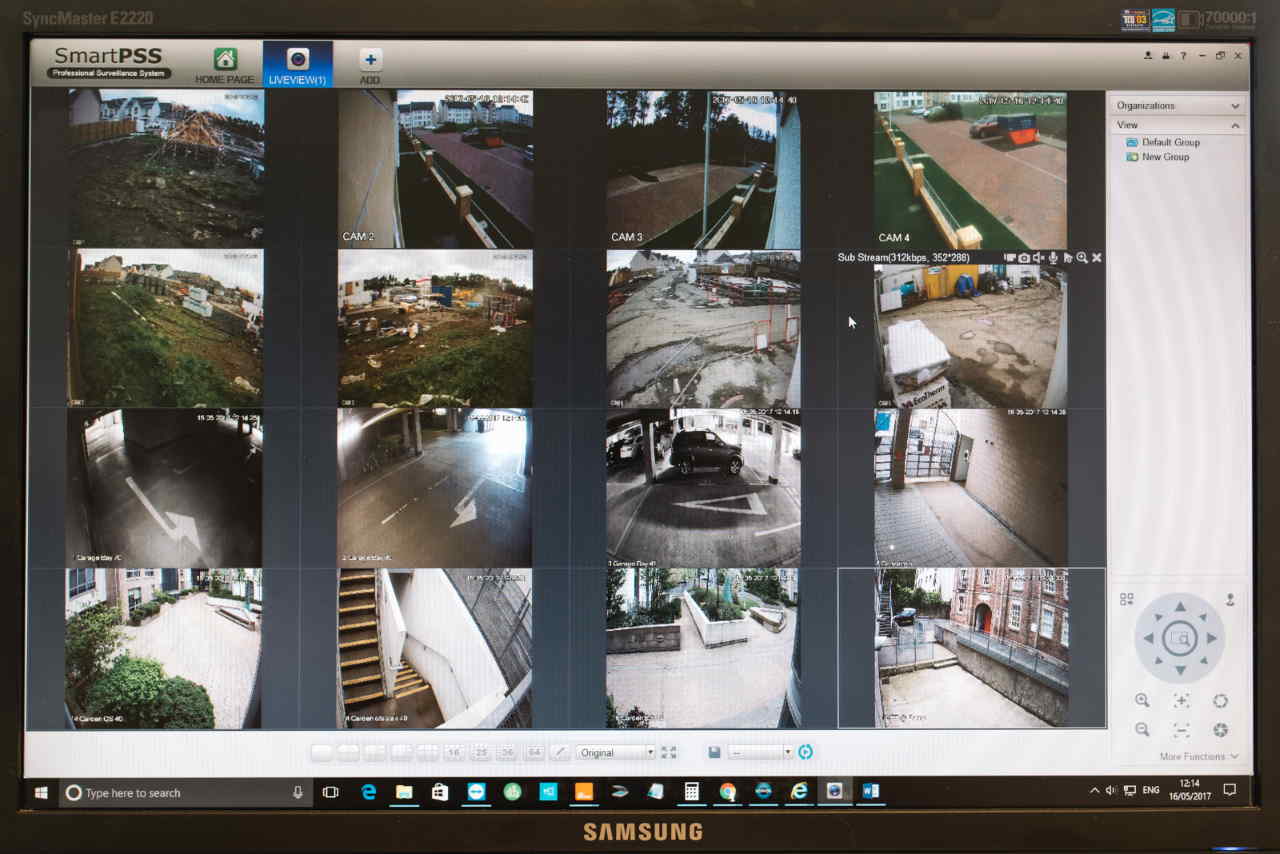 With wireless CCTV you can monitor your business in real-time from a PC, Smartphone or Tablet.  If you have a factory you can see if there are any production problems without leaving your office or you can see if customers are being dealt with quickly and efficiently on your shop floor.  This can even be done if you are working from home.
Staff & Customer Safety
CCTV can be seen as a negative thing by staff.  They may feel that they are being watched all the time to check that they are working but in reality, it is mostly being used for their safety.  CCTV can prevent customers from being violent or aggressive to your staff and if they do it will all be caught on camera.
Customers may feel safer parking in your car park if they can see security cameras.